Finding the right real estate agent well in advance of starting the process of buying or selling a home is important under any circumstances, and the complications of the current
Atlanta housing market
make it even more crucial. Average asking and selling prices have spiked in recent months, and many homes are selling for more than their asking prices, making it challenging for newcomers to the city to understand what to expect. Whether you are looking to buy or sell a home in 2022, partnering with
Scott Einfeldt
is a strategic way to gain an edge over your competition by working with someone with
extensive knowledge of the current Atlanta housing market
.
Increase in population
Many major cities have been experiencing significant population growth over the past decade, and Atlanta is no exception. Although many planned moves to the city, or a surrounding community, were put on hold during much of 2020 and 2021 as the typical benefits of living in a city temporarily became less popular, this pause has largely ended and Atlanta's population is again trending upward. Returning to in-person work and being able to take advantage of the city's dozens of events, restaurants, and arts opportunities have given newcomers to the area more reasons to consider Atlanta over a nearby suburb that were less significant throughout much of the past two years, and the increase in the overall number of people that are now moving to the Atlanta area has had several positive outcomes for the local housing market.


Atlanta's population growth over the past ten years was 18.7 percent, according to the most recent census. Although its most recent increase of 1.14 percent over the past year may not be as significant as it was in years before 2020 or what it might have been if the pandemic had not disrupted moving trends, it does indicate that the impact of population growth on the luxury housing market is likely to continue to increase as potential residents return to considering the advantages of living in a city.


The Atlanta metro area's current population of 6.1 million is expected to reach 8.6 million within the next 30 years, which means that this growth that is slowly beginning to pick back up shows no signs of stopping. With more people looking to move to Atlanta, many sellers will likely have an easier time selling their homes within their preferred time frame and at or near their asking price than in previous years.
Increase in home prices
Home prices are spiking across the country, largely due to inflation, but Atlanta's average home prices are projected to exceed national averages in 2022. More people are looking to move to the Atlanta area than many other large cities in other parts of the country, which may be an important contributing factor to this sharp increase. That being said, many major cities are also experiencing sharper increases in average asking prices and sale prices than smaller towns.


Although higher home prices can be a good way for sellers to obtain a higher return on investment and have more funds to work with when looking to purchase their new home , especially if they have invested a significant amount of time and money into making repairs and completing remodeling projects, this also mean that buyers may need to put more time and effort into searching for the deals that were easier to find in previous years. This means that it may be even more important for home buyers working with relatively limited budgets to begin the process early, especially if they are looking to break into the luxury real estate market. Their income has not yet caught up with the area's inflation rates.


Although both asking and sale prices vary significantly across the Atlanta metro area, the city's current median home listing price is $412,000. At $410,000, the median selling price is slightly lower. Many luxury buildings in the city's most upscale neighborhoods are currently selling for significantly more. The Morningside-Lenox Park neighborhood, for example, is Atlanta's current most expensive neighborhood. This area, comprising many luxury homes, has a median list price of $975,000. The Centennial Hill neighborhood, on the other hand, is currently the most affordable option with a median home listing price of $280,000.


Atlanta's total median home listing price breaks down to a median price of $265 per square foot, although size is far from the only factor that may make a home more or less expensive. These figures have resulted in a 19.3 percent increase in the value of Atlanta's homes in the past year alone, much higher than the area's typical annual growth. While this growth rate may be slowing slightly, it is expected to continue to increase at a high rate in the coming years.
High premium pricing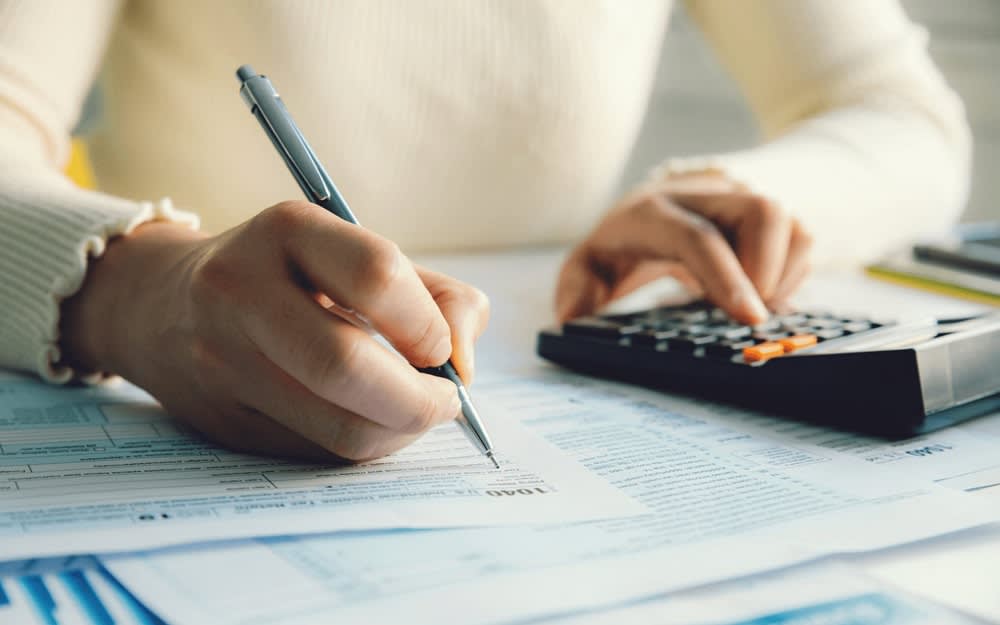 This increase in prices does not necessarily mean that buyers are getting more for their money. According to recent
research
, Atlanta currently has the fifth most overpriced housing market in the country. With many homes priced at a 55.96 percent premium, many homes in the area are being sold for significantly more than they should reasonably be valued. This discrepancy can make home prices much higher than newcomers to the area anticipated and budgeted for, which means that doing a significant amount of research before moving to the city from another part of the country is a must. Sellers should also be aware of this trend when deciding how to price their homes, as settling on a listing price that makes sense in the current market may not be as straightforward once the current expectation of high premiums is considered.
Frequent sale prices above asking prices
Atlanta's current competitive housing market has led to a trend toward making higher offers than the list prices sellers asked for. This strategy can be a helpful step in helping serious buyers gain an edge over any potential competition they may have, especially if they find a home they love with an asking price that falls below the budget they entered the home buying process willing to spend. For this reason, it tends to be a more common option among buyers searching for their dream luxury home than those on a tight budget and not currently in the market for the most competitive homes with the most features.


Putting in offers that were higher than the asking prices that sellers posted on the listing was a common strategy in many cities during the first quarter of 2022, particularly those that were experiencing a higher than average increase in buyers looking to move to the area and fewer homes available than normal. This trend has begun to level off in many areas, but it remains common in Atlanta as of summer 2022. With a current sale-to-list price ratio of 101.7 percent, many homes in the Atlanta area are selling for slightly more than sellers are listing them for.
Increased interest in luxury homes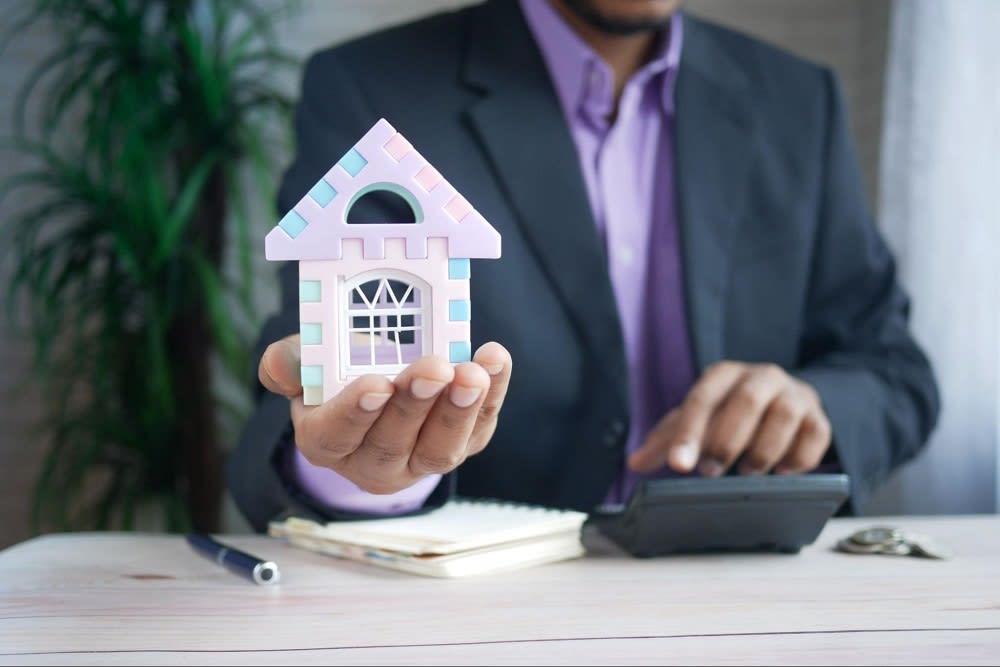 Luxury homes may have taken a bit longer to gain popularity in Atlanta than in many other major cities. Still, today's home buyers are expecting to get more out of their purchases. Between overall higher prices and the changing nature of how much time people spend in their homes, buyers are becoming more interested in choosing homes that can more effectively serve as workspaces, gyms, and entertainment spaces. This means that homes with plenty of extra space that can be used as a home office or for home workouts are beginning to take precedence over the more minimalistic options that were trending before 2020.
Finding a luxury home that is a good fit for you and your family can be challenging enough in any housing market, but Atlanta's rapid increase in prices, high premium pricing, and frequent need to make higher offers than the asking prices you may originally find homes listed for can make navigating the home buying or selling process in 2022 even more difficult. Fortunately, you do not have to figure everything out on your own. Choosing the right real estate agent for your needs is an important step in making the process of buying or selling a home easier, and Scott Einfeldt is one of the Atlanta area's top options for finding a place to live that comes as close as possible to the dream luxury home you have in mind. If you are looking to move out of Atlanta or simply to a new neighborhood that better meets your needs, we are also here to simplify the process of selling your home.
Contact Atlanta real estate agent
Scott Fine Homes
today to learn more about the benefits of living in the Atlanta area and how choosing our team is your best option for staying as informed as possible about current trends that may impact you throughout the process of buying or selling your home and how they may change over time!